NATA members can download the new certificate at the following link -  
Eng
Fr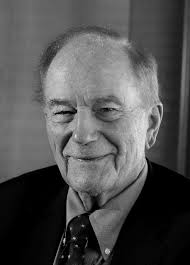 NATA mourns the loss of Mr. Robert (Bob) Engle, who passed away Friday morning September 19, 2014. Bob was one of NATA's founding members, a NATA Honorary Life member, founder of Northwest Territorial Airways, member of the Order of Canada, the recipient of numerous awards and medals, and, was recently inducted into Canada's aviation hall of fame.
We were blessed to have Mr. Engle speak at our annual conference this past April.
Memorial and other related information will be posted as it becomes available.
UPDATE
Robert's funeral listing may be found HERE.
Robert's published obituary with details on his Celebration of Life on Oct 18 may be found at:


The hotel booking information for the Celebration of Life on Oct 18 may be found at:


Further information on his life can be found on our web page dedicated to him under Honorary Life Members.

Our thoughts and prayers go out to our friend Laval St. Germain and his family, as they mourn the loss of their son, Richard St. Germain, who was lost in a tragic accident on the Mackenzie River.  Richard's obituary with memorial and donation information is available below.  We are all deeply saddened by the tragic loss of this exceptional young aviator and hope you'll take a moment in memory of Richard.

Today NATA, in conjunction with many other aviation associations in Canada, sent in a joint letter of concern regarding high power laser pointers to Minister Raitt.  It calls for more robust laws concerning them, their use, and education regarding their hazards to aviation.  The full letter can be downloaded below.